RIOT STYLE X VERDY (VK DESIGN)! RIOT SKATE TEAM SKATE RAT T-SHIRTS IN BLACK! PRE-ORDER NOW AT SHOP.RIOTSTYLE.COM
Riot Style™ Skate Rat™ Tee-Shirts by Verdy (VK Design) for Riot Style!
Now in black for 2020 by popular demand! Pre-order it now at shop.riotstyle.com! Part of the Riot Style FALL 2020 drop! Pre-order now, ships first week in September 2020. Riot Style Skate Rat™ logo by Verdy / VK Design!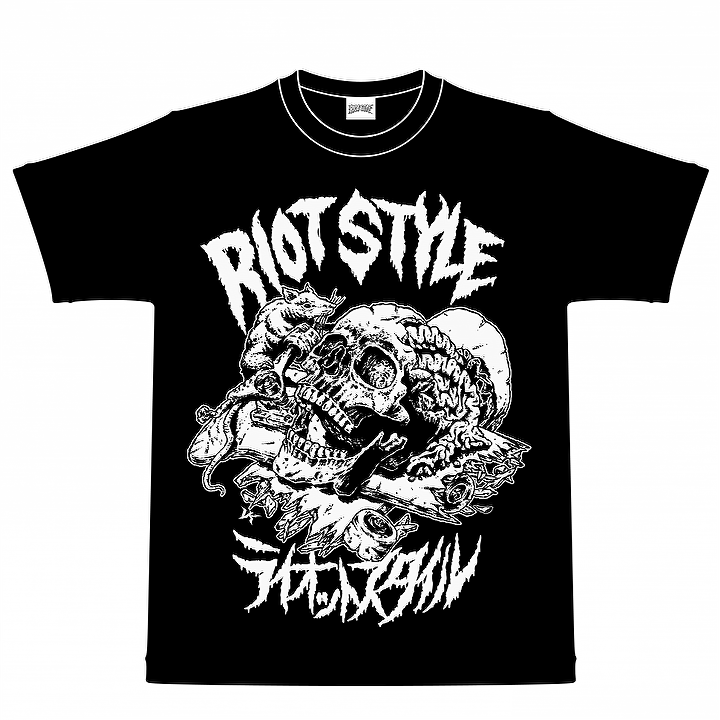 Riot Style Skate Rat™ T-Shirt x Verdy (Black)
– RIOT STYLE VS. VERDY (VK DESIGN) SKATE RAT™ TEE
– BLACK ALL-COTTON T-SHIRT MADE IN THE USA!
Riot Style™ Original Collab Tee design feat. original artwork by Japan's VERDY (VK Design)!
THIS ITEM IS A PRE-ORDER AND WILL BE SHIPPING THE FIRST WEEK OF SEPTEMBER 2020 AS PART OF THE RIOT STYLE FALL 2020 DROP!!
SKATE RAT IS ™ & ® RIOT STYLE, ALL RIGHTS RESERVED